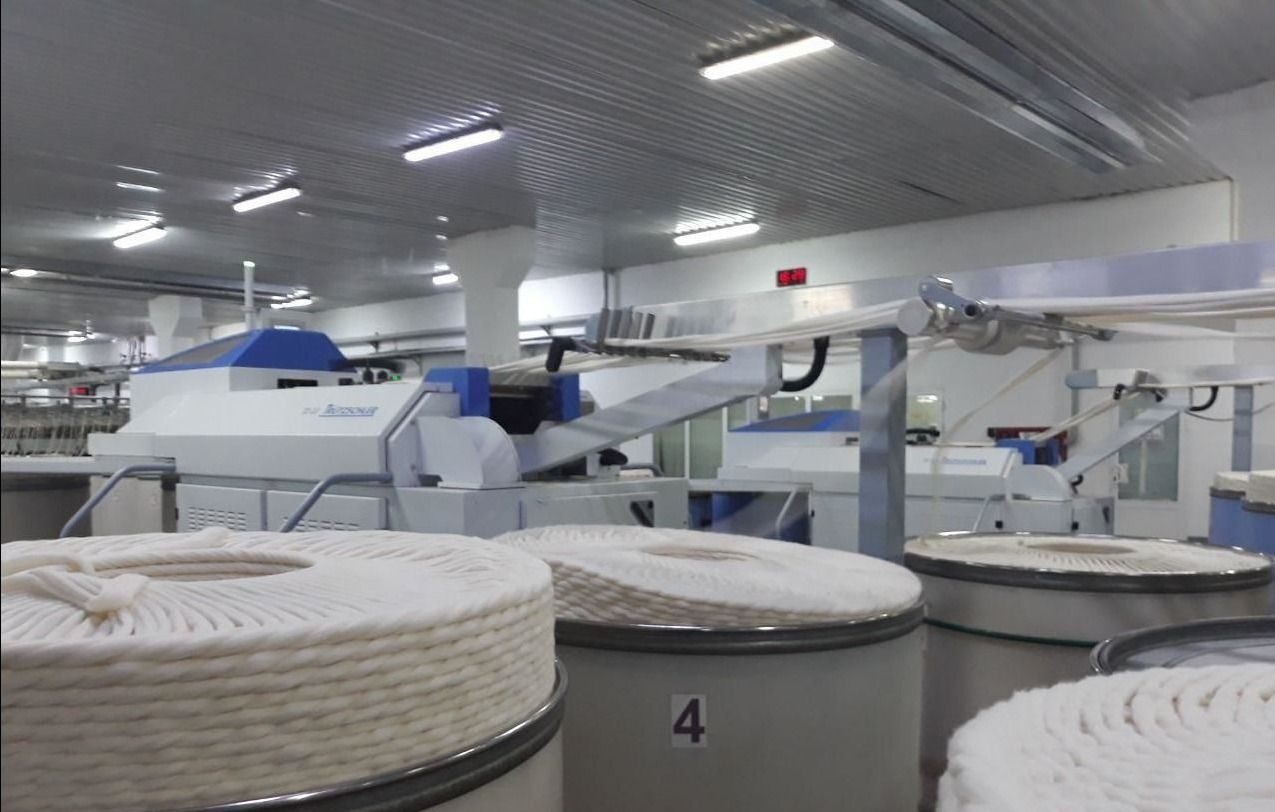 Картинка с текстом
Large selection of yarn (In stock Nе 20/1; Nе 30/1; Nе 32/1)
Materials with high hygroscopicity
Discounts for wholesale consignments of goods
Leave a request and specify the cost of the order
Check price
Unlike combed yarn, carded yarn is made from short fibers. This determines its loose structure, softness and the presence of pile.
Our company is organized with a full production cycle. All products are made from 100% natural cotton raw materials from the fields of Uzbekistan, which makes our products environmentally friendly and hypoallergenic.
We produce yarn using the ring method. At the request of customers, we produce products both from pure cotton and from a mixture of cotton and synthetic fibers.
Yarn for knitting textile and knitwear production is produced in the range of numbers from Ne 20/1 to Ne 40/1 (Nm 34/1 - Nm 68/1). All products undergo rigorous quality control on Swedish equipment.
We are open to cooperation, therefore we offer our customers a system of individual discounts depending on the volume of the order.
You can get advice on choosing and ordering the products you need by calling: +998 (95) 143-99-80
Why choose our carded knitting yarn
1

Experience since 2013.

2

More than 100 foreign partner firms.

3

Discounts on wholesale and retail lots of goods.

4

A constantly evolving company.

5

Regularly updated equipment.